This is a UI/UX redesign of Northeastern University's COVID wellness check! 
I went through user interviews to identify the current user flow of the Northeastern app. The platform asks users three questions about their symptoms, contact, and testing history.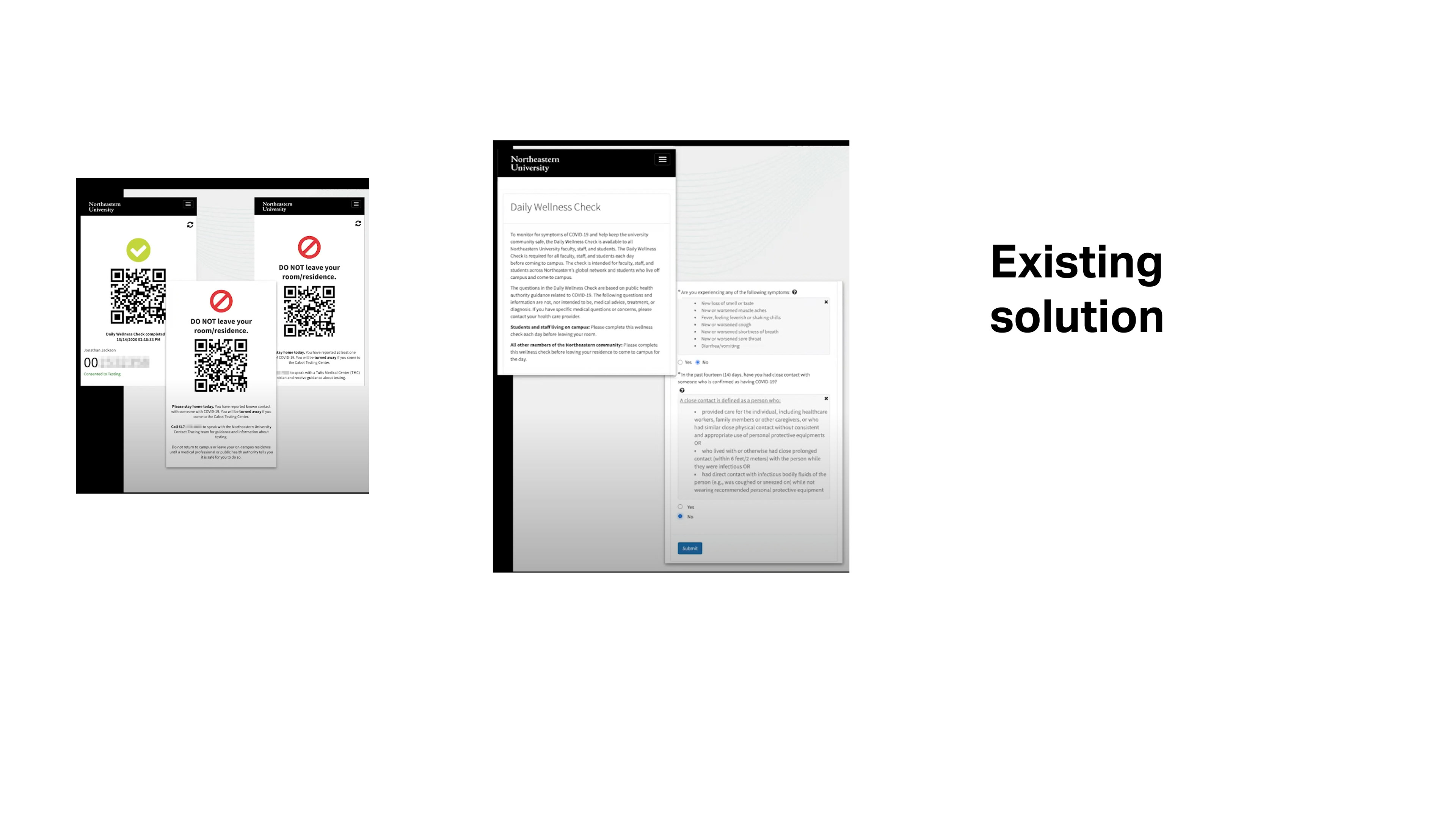 I was able to narrow done the user wants/needs to help guide my redesign.
I began ideation with Giorgia Lupi's "data portraits" so that each question could be translated into a unique visual icon.
Here are the possible data portraits!